"Ayurveda holds the ancient secrets to beauty, longevity, and rejuvenation."
-- Dr. Khanna
Beauty and health are rooted in how we nourish the body, mind, and spirit from the inside out -- with what we eat, how we eat, how we live, and how we think.
However, in Ayurveda, health and beauty is a two-way street, and there are a host of Ayurvedic self-care practices that support the body, mind, and spirit from the outside in. I am so excited to bring those to you now.
Welcome to the Ayurvedic Self-Care and Beauty Rituals Course. A self-paced, online course to help you do just that -- nourish yourself from the outside in.
In this course, Dr. Nisha Khanna, Functional Ayurveda MD, guides you through the understanding and implementation of the specific self-care practices recommended in Ayurveda for health, longevity, vitality, and beauty.
You receive:
practical demonstrations of all 9 self-care rituals
an understanding of the 'why' of each practice
a visual of the 'how' of each practice
veteran insider tips for each practice
Dr. Khanna's recommended self-care ritual sequence
Dr. Khanna's recommendations for her preferred and personally-vetted self-care products
Ayurveda is rooted in self-care. It's impossible to live an Ayurvedic life that does not include daily self-care.
I'm excited to show you how to implement these practices so that they easily flow into your daily and weekly routines.
Ultimately, for me, it is about helping you live a life of ritual and ceremony that celebrates the present moment, your embodiment, and your unique purpose.
Only when we take time to truly nourish ourselves, can we show up whole and overflowing for others and our missions.
So join me on this self-care journey through Ayurveda. Follow along with me, and feel your stress melt away as you come more fully into your now and more completely into you.
AYURVEDIC SELF-CARE AND BEAUTY RITUALS
This course consists of 9 practical demonstration modules with all the instruction you need to get started on your Ayurvedic self-care journey.
Module 1: Tongue Scraping, Herbal Tooth Powder, and More!
the what, why, and how of tongue scraping
practical demonstration
product recommendations for natural, herbal tooth-whitening and strong teeth and gums
Module 2: Shirobhyanga -- Hair and Scalp Oil Treatment
the what, why, and how of Ayurvedic scalp massage
support your healthiest hair and invigorate and nourish the mind
practical demonstration
product recommendations for graying and thinning hair
scalp marma (energy point) demonstration -- be ready to get really relaxed!
Module 3: Oil-Pulling -- Drain Sinuses, Minimize Cavities, Prevent Wrinkles
the what, why, and how of traditional Ayurvedic oil-pulling
practical demonstration
insider tips to easily incorporate this practice into your daily routine
product recommendations for the most nourishing and desirable experience
Module 4: Nasya -- Nasal Oil Drops
the what, why, and how of Nasya
nourish the mind and minimize allergies and infections
practical demonstration
sinus massage demonstration
recommendation for Dr. Khanna's preferred Nasya oil
Module 5: Dry Brushing -- Invigorate and Sculpt
the what, why, and how of dry brushing
balance Kapha by invigorating the body and sculpting your form
full-body practical demonstration for lymphatic drainage
Module 6: Abhyanga -- Self-Oil Massage = "Love Yourself!"
the what, why, and how of self-oil massage
calm Vata, soothe your nervous system, cultivate the softest skin
recommendations for dosha-specific formulas and products
full-body practical demonstration for lymphatic drainage
Module 7: The Kansa Wand Facial -- Calm The Mind and Boost Collagen
the what why, and how of a Kansa Wand Facial
calm the nervous system, wand away wrinkles, balance skin pH, and boost collagen
practical demonstration with marma point instruction
Recommendations for Dr. Khanna's personally vetted and preferred facial oils and serums
Module 8: Herbal Face-mask -- Unmask Your Radiance
the what, why, and how of Ayurvedic herbal face-masks
gently exfoliate and noticeably brighten the complexion
practical demonstration
DIY formulas and product recommendations
Module 9: Kajal -- Ayurvedic Eyeliner -- Medicine and Beauty In ONE
the what, why, and how of Kajal
insider tips for application to prevent smudging
practical demonstration
product recommendations
BONUS: self-care and self-pleasure product recommendations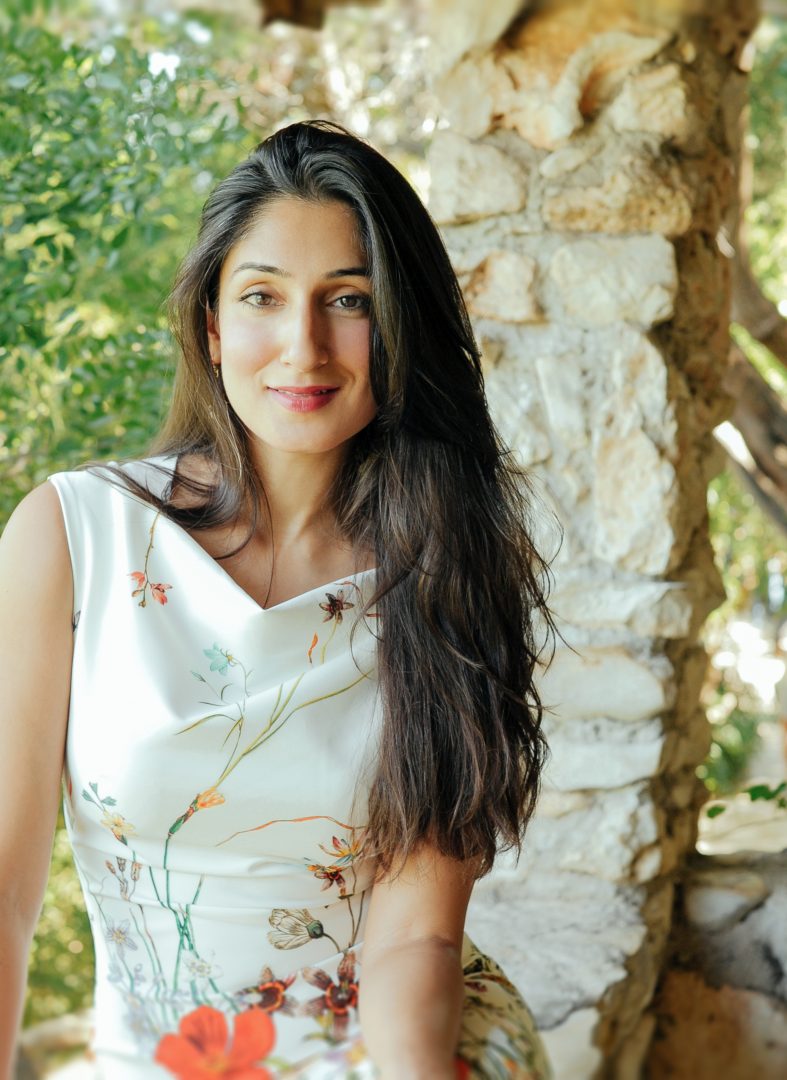 Nisha is a board-certified Internist who has been practicing medicine since 2005. Pursuing further education in Ayurveda and Functional Medicine, today she runs her private practice in Functional Ayurveda in Austin, TX. She works with the patient's entire mind-body-spirit complex and favors treatment plans that center on hormone balance and intestinal health. Her focus is on patient education and empowerment.
Dr. Khanna uses the breadth of her knowledge and experience bridging East and West, old and new, across time and space to offer true Integrative medical care. Her consultations favor a patient-centered approach. When she's not in direct clinical practice, she enjoys offering patient education on prevention and treatment.
Ayurvedic Self-Care and Beauty Rituals Curriculum
You're worth it!
For guidance on how to heal, nourish, rejuvenate, and beautify from the inside-out, reference by other two healing courses in the the healing courses library below.
Healing Courses Library
The Ayurvedic Self-Care and Beauty Rituals course focuses on nourishment from the outside in.
These two courses focus on creating health and beauty from the inside out.